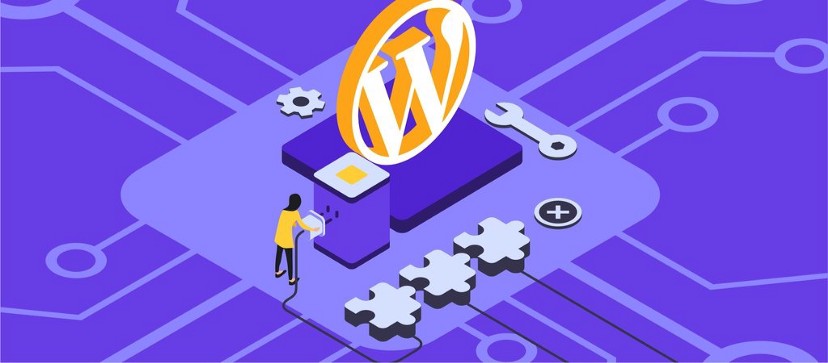 WordPress is the most widely used content management system adopted by developers in the creation of websites. As the latest statistics reveal, WordPress accounts for 39.5% of the entire web, and 62% of CMS-built websites. It provides fast, easy, and affordable web development solutions to web development. It boasts an Interface that can be easily navigated by newbies in the field of web development and professional web developers alike, but under the hood, it adopts the conventional framework that provides the essential elements for creating a basic website.
WordPress plugins are independent pieces of applications that can be added to any WordPress website to serve to enhance functionality and additional features. Generally, they help make the functions, appearance, and performance of a WordPress site customizable to meet specific user requirements. There exists a huge community of developers that have adopted WordPress, and this list keeps increasing by the day. Its open-source nature means that members of the community are able to create and sell various plugins by making them accessible to other members of the community. Other uses of plugins include content management, social media sharing, marketing, search engine optimization, website performance, security, user data safety, and website analytics.
Depending on user preferences, plugins are free or paid, in which case they come with premiums that boast a wider, more flexible array of options. Here is a list of highly-rated plugins that can make your experience with WordPress hitch-free.
Elementor is a content management plugin that provides an all-in-one solution to the task of managing a website's content. It is an effective tool that can be used in the design of almost anything ranging from a simple landing page to entire websites. It operates through a drag and drop system providing a well-curated array of options and elements like buttons, text fields, heading, images, forms, and progress bars which are essential to building up a fully functional webpage. Its visual editor makes the adaptation of visual motion effects, colorful image interactions and transitions, and enhanced background images possible. This plugin provides flexibility through script optimization and allows custom attributes for a more personalized design. It is available for download and use for free and also offers multiple paid subscription plans. To get access to the full capabilities of the plugin, the pro version is highly recommended as it comes with the ability to use custom CSS, forms, and other cool features.
WordFence is by far the most popular WordPress security plugin. Installed and active on over three million WordPress sites, it provides security against malicious attackers and hacking software. It boasts a flurry of extensive features that make it possible for users to micromanage website security from top to bottom in an automated manner. In the event of users who are managing multiple websites with a common WordFence account, it allows the management of all sites from a single cloud dashboard through its WordFence central feature. There are security measures in place to block out specific IPs, alert mechanisms for threats, and a holistic scanning process that combs out vulnerabilities and suggests the best way that they can be eliminated. Like most WordPress plugins, it is available for free and also has a paid subscription plan that brings even more options to the table.
Yoast SEO is one of the most highly rated WordPress plugins. It serves the purpose of optimizing website content for search engines and enhancing traffic. It operates by grading content for specific keywords, and metadata, after which it flags areas that can be improved in order to get the best results. The plugin is available for free through the WordPress dashboard and it provides the option of paid plans that offer more features and tools to yield even better results.
When it comes to building an e-commerce website on WordPress, they don't come any better and safer than WooCommerce. Regardless of your niche, WooCommerce makes creating and managing a unique, fully functional online store simple with reasonable levels of flexibility and several vital features. It provides limitless customizable options and a ton of impressive themes that can effectively portray products to meet specific user tastes and this is why it is used by over 4.5 million WordPress websites. Because of the huge success and acceptance that it has received from the community, there is an almost infinite list of free WooCommerce plugins in the WordPress plugin directory that serve different purposes such as inventory, and tax management, secure payment systems, and shipping integration. The WooCommerce interface is secure and it integrates secure payment systems such as Paypal and Stripe.
With over 3 million active installs, this plugin offers the best Google Analytics services for WordPress websites by providing real-time statistics and reporting metrics that play a key role in monitoring a website's performance. It offers universal tracking across different devices through a google analytics dashboard which is readily accessible right in the WordPress dashboard. It is powerful and user-friendly. Some of the unique features that this service provides include:
– Enhanced e-commerce tracking
– Page-level analytics
– Affiliate links tracking
– Ad tracking
– Post tracking
– File download tracking
– Forms tracking,
–  Author tracking.
This is one of the best plugins to optimize the overall speed of a WordPress website, it boosts loading time, optimizes core web vitals, and improves page speed score thereby enhancing the overall website performance. This plugin is constantly updated to keep up with the latest web performance requirements. It offers a set of advanced options to boost website performance such as page caching, browser caching, GZIP compression, delayed javascript execution, removal of unused CSS, minification, and LazyLoad.
This is a premium plugin that makes it easy to create and manage website links. With this plugin, WordPress developers are able to conveniently shorten, track, share, and cloak affiliate links on a website. It has the ability to intelligently place links in website content without the developer having to go through the tedious, time-consuming task of combing through individual pages for suitable locations to embed links. While there exists a lite version, the premium version offers a myriad of additional features such as redirection types, conversion reports, and a wealth of automation and sharing tools to supercharge the way links are presented on a website.
Forms are key to the collection of user information and data on a website. WP Forms started as a basic contact form plugin for WordPress websites, but today, it is one of the most widely used WordPress plugins used for forms that serve various purposes such as survey forms, feedback forms, payment forms, subscription forms, and contact forms. It has over five million active installations and this could be easily attributed to the fact that it is immensely beginner friendly, 100% mobile responsive, and very customizable. WP Forms can be used to generate powerful custom-made forms through its unique drag and drop form builder which can be accessed through the WordPress dashboard and it can be used with an array of various WP Forms plugins available on the WordPress plugin directory to get desired functionalities.
To conclude, Plugins are a crucial element of building a WordPress website as they allow developers to add additional functions without touching a single line of code. Whatever niche you have built your brand around, there are WordPress plugins and themes that provide the perfect tools and templates required to get started on the journey of creating a unique, fully custom-made website.