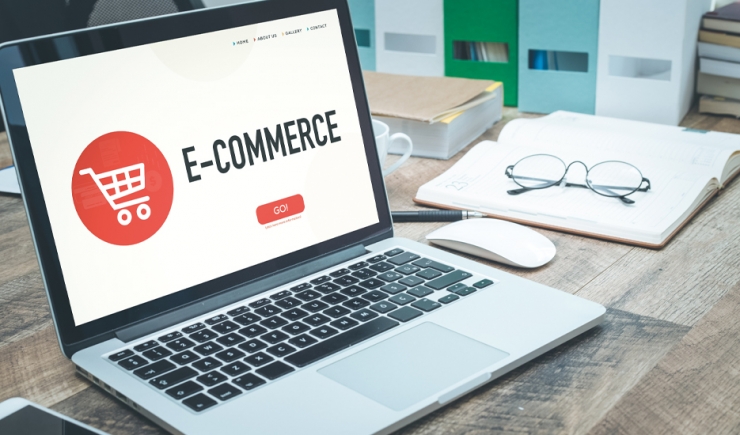 Ecommerce  accounted  for over 14% of retail sales in 2019, and that percentage is projected to increase over the coming years. If you're looking to launch an e-commerce site of your own, or improve your existing e-commerce experience, read on for the top components of any successful e-commerce shop. Here is a list of 8 must-have features that attract online shoppers.
User-friendly navigation features
If users can't quickly find what they need on your ecommerce site, they're unlikely to stick around long and even less likely to make a purchase. Helpful, easy-to-use navigation is one of the most essential ecommerce website features. For great ecommerce UX design, have clear menus that allow users to browse different product categories.
Make sure these menus are in easy-to-find locations, such as across the top of every page.
If online purchases can be done all day and all night long, there is a need to provide 24-hours customer services to solve the majority of pre-sale and after-sale questions. Moreover, people can go online from their working places or home, so a purchase — and any accompanying inquiry — may come at any time of the day.
You can also allow users to filter and sort products by price, style, size, manufacturer, and other characteristics. The features you include depend on the products you offer and the characteristics that are important to your customers.
Target mobile audiences
Optimize marketing initiatives for mobile leveraging Google Ads and social platforms such as Facebook and Instagram ads. These channels host a primarily mobile audience and can capture in-the-moment shoppers. As mentioned, it is critical to make sure your mobile shopping site offers a great user experience, with easy navigation and checkout features. With cart abandonment rates of more than 75%, business owners cannot afford to lose customers due to too many redirects or required clicks.
Social media links
It's said that almost 20% of online purchases are accomplished after surfing through social media sites. People are inclined to take in public opinion. Social media websites, such as Facebook and Twitter, are the best, if not fastest, source to get the info you need on just about everything.
Moreover, social media accounts bring excellent opportunities for self-promotion: online communities can help to identify the most active and influential customers or find new ones who are not familiar with the web store yet.
For online shops, it's a good channel to keep customers abreast of the latest news, or special deals which are oriented towards Facebook or Twitter followers only.
Phone numbers and online chats
With online shopping, buyers interact with sellers via computer networks, making transactions that are no longer geographically bound. When there is a problem, however, customers would more likely prefer to have someone they can talk with.
This is the core of the need for a store support team; 24/7 hotlines and live chats are highly appreciated forms of value-added customer service.
Make the checkout process quick & easy 
For starters, try to offer as many payment options as possible, ranging from major credit cards to more innovative and automated payment systems like Apple Pay and Google Pay.
This is very important for an easy checkout process and better customer experience, especially if your shop serves both local and global audiences. Some countries prefer to use credit cards for online payments, while others prefer digital payment systems like PayPal, so having multiple payment options is crucial for success.
Several payment options
What makes a good ecommerce website? The way you accept payment. Allowing as many popular payment options as possible improves your customers' experience and can encourage conversions.
In addition to major credit cards, consider accepting payment methods such as PayPal and Apple Pay. Display icons of accepted payment methods on your site, so shoppers know in advance what they can use to buy your products.
Security features
Another ecommerce website must-have is adequate security. You need to protect your customers' data, and you need to show visitors that your site is secure and trustworthy. If shoppers don't trust your site, they likely won't make a purchase.
Insufficient security also opens your business up to significant financial and legal risks.
Some of the most vital site security steps include:
Purchasing a Secure Sockets Layer (SSL) certificate, which enables your site to transmit data securely
Using an address verification system (AVS) and credit card verification value (CVV) at checkout
Creating secure passwords and updating them regularly
Read through our entire site security checklistto learn more about bringing this ecommerce essential to your site.
Ratings, reviews, and other social proof
Do you read online reviews before you make a purchase? So do 95% of customers. And, more than 70% of users won't make a purchase until they've read reviews, making ratings and reviews one of the top ecommerce website essentials.
Including user-generated ratings and reviews on your website can help keep shoppers on your site and encourage them to make purchases. To get reviews, build review functionality into your site and encourage customers to leave reviews on third-party sites like Google My Business, Facebook, and product review websites. Other kinds of helpful social proof include user-created social media content and testimonials.