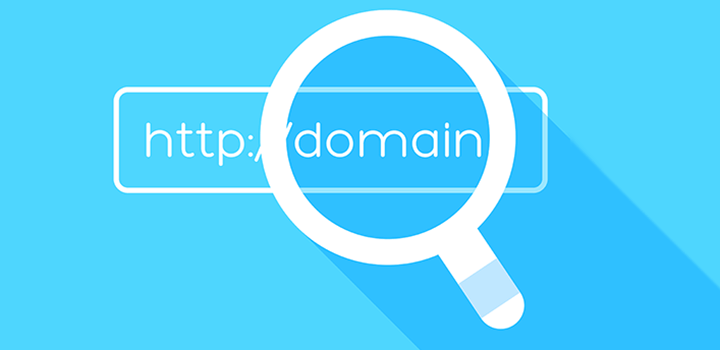 In web development a domain name represents the address that web users use to access a website's location on the global DNS system. It offers a user-friendly means to access the unique IP address of a website which is a string of numbers and other characters specific to each website.
Choosing an optimal domain name is very vital to the online development of a brand and an effective domain name can be good for business and enhance visibility of the brand online and drive business forward.
Domain names are registered with registrars which are essentially services that can register new domain names and in many cases host applicants' websites for a fee. Examples are GoDaddy.com, Network Solutions, Bluehost or Domain.com. Registering a domain typically means signing a contract with a registrar that describes the terms under which the registrar will manage that domain name (or host the website).
For any brand, a domain is the foundation of its website. It is one of the first and most important decisions to be made by anyone intending to own a website and its consequences are evident for a very long time. How do you give it the proper time and attention? What should you consider? This article highlights 5 factors that every potential website owner must put into consideration when choosing a domain name if they are to reap the maximum benefit of their online platform.
The Shorter the Better –
An important factor to put into consideration when choosing a domain name is its length. A short domain name is more attractive to users because its typically easier to remember. It is catchy, chic, and users can conveniently recommend it and refer to it in conversations. Depending on what a brand represents, a shorter domain name has a higher probability of going viral than a long one. For instance, a user would rather visit naijabeads.com than an alternative site with originalnaijawoodenbeads.com as its domain name although they render a similar service. Shorter domain names are suitable for easy access on mobile devices on the go with the least likelihood of typographical errors while typing the address into a browser. However, there are a few constraints when going for a short domain name and one of them is that the availability of that name is very unlikely. Also, because of the associated advantages, short domain names are typically more pricey to purchase.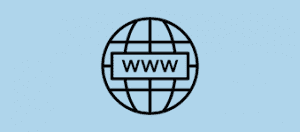 Choice of Extension (TLD) –
An Extension also known as a Top-Level Domain is the rightmost part of a URL that comes after the brand name. It typically tells a story about the domain name associated with it such as its purpose (for example Commercial entities typically go for ".com", Educational institutions: ".edu", Governmental Agencies: ".gov", and many more), it can also convey information about the geographical area it was created in. Examples of such extensions include ".co.uk", ".us" and ".com.ng". Today, the most popular extension on the web is ".com" and it is arguably the best for a plethora of reasons. That said, it is possible register a unique extension that relates directly to your brand such as ".beer" or ".luxury" to convey your identity to users at a glance and to have a sense of uniqueness. A disadvantage of the lesser common extensions is that they rank lower on search engines when the keywords associated with the brand are searched and therefore not so good for SEO.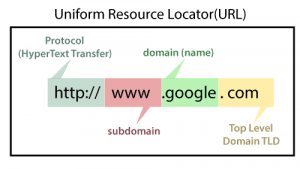 Availability-
Thousands of domain names are registered every day and it is very critical to carry out early, extensive research on any domain name intended to be registered to a brand to ensure its availability.
This is done to check if similar names that can cause conflict of interests already exist and also to avoid the infringement of the legal rights of the name owner and also save a considerable amount of effort and money that will go into attempting to register such a domain name.
In order for a domain name to be trademarked, it must be distinctive and its root must possess a deeper meaning exclusive to the brand. An intending website owner would have to act fast and protect any name they choose to go with by registering misspellings and similar names to make sure no one else can use it and also to redirect users who make errors in spelling to their website.
Platforms such as instantdomainsearch.com, name.com, hostinger.com and godaddy.com are readily available for checking the availability of a domain name.
Ease Of Typing
Today, a large percentage of web users access the internet through mobile devices and they expect a seamless and stress-free experience in every interaction. Having an easy to type domain name gives an edge over websites with more complicated names.
It is generally not advisable to include numbers, words that are hard to spell, and special characters such as hyphens to a domain name. This option is usually considered in the case of two-or-three word domain names and should be avoided at all cost.
Including numbers in domain names make them confusing because users who hear it are not sure if they are to write out the digits or spell out the numbers when typing the domain name into their browser.
For example, " 24miles.com " can be written as " twentyfourmiles.com " and also as "twenty-four-miles.com". While the hyphenated variation is the least recommended, an added precaution that can be taken is to register both the spelled out version and the one with the digits so that users can be redirected to a chosen one regardless of which they type in.
Brand Driven or Keyword Driven Domain Name?
Choosing an optimal domain name that plays to the strengths of a brand's name and also incorporates at least one of the keywords associated with the brand will make it rank high among the giants of SEO with far less work. This in turn creates more visibility for the brand online and yields more productivity.